Use Caligare Flow Inspector for transparent monitoring Quality of Service (QoS).
Quality of Service guarantees are important if the network capacity is limited, especially for real-time streaming multimedia applications, for example voice over IP (VoIP) and IP-TV, since these often require fixed bit rate and may be delay sensitive.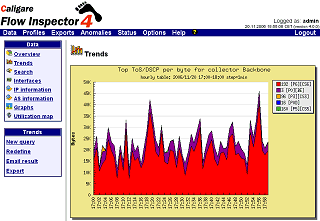 (click for enlarge)
More questions can be answered by reading our FAQ. Please contact us directly for information regarding professional services.