Caligare Flow Inspector contains a special application detection module which detects dynamically assigned ports.
You can define your own application via the applications settings menu. One of your applications may contain more application rules.
Each rule contains priority, protocol (UDP or TCP). Other fields contain the destination port range, source port range, destination IP address range and source IP address range.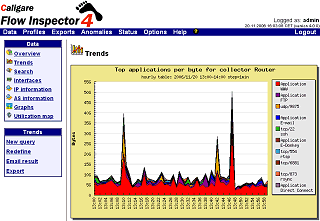 Figure: Top applications (heuristic detection).
(click for enlarge)