Grant permissions for all or specific accounts to view the data.
You can set the traffic view restrictions for each user group. If you assign restriction rule to a user group, only the collectors or data matching condition(s) will be displayed.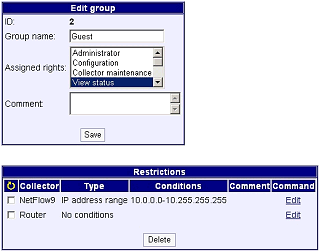 (click for enlarge)

How to create group restrictions and user accounts?
More questions can be answered by reading our FAQ. Please contact us directly for information regarding professional services.